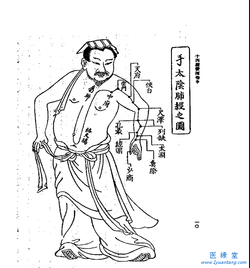 Fall Regimen of Traditional Chinese Medicine

Regimen of Traditional Chinese Medicine is include to control temperament, sleep, diet and follow the nature.

Over-thinking or worry makes spirit slack, too many desires can not satisfied make lost asperities, and more anger is the roots of all disease.

Have enough sleep; most people need 6-8 hours per day. During the sleep, our organs can easily to prepare more nutrition for us to use in the daytime

Do not over-hunger and over-full. Don't wait over-hungry then start to eat, in that way, you have hurt the gastric mucosa, over time became the stomach disease. Don't try to go on a diet to lose weight, the consideration is the healthy. However, over-full is not that good either. In our time, most people are over-nutrition, because we eat better and better, more sophisticated, our activities getting less and less, so we need proper exercise, but from the autumn, we only need slight sweating.


In autumn, everything began to converge; the air began to cold, dry out. It is the star of cold. Our regimen is also need to change according the seasons we are in, and to prepare for the ensuing winter behind. In Chinese culture, people said "keep warm in Spring and keep cold in Autumn" That's mean in Autumn do not add a lot of clothes when all of a sudden, but slowly increase. So our body has a process to adapt to the cold. Fall easy cause colds, dry nose and throat, cough, older people prone to depression, sadness, etc., pay attention to drink more water, sleep and get up early is good to keep healthy. If you can drink honey, please do so.


Fall appropriate lung injury, so we should pay more attention of nourishing spleen and lung in this season. We recommend several massage methods persevered lungs of patients have a very good prevention and adjuvant treatment efficacy.

*Rubbing hands massage and warm up the side of the nose by moving up and down for 60 times.
*Rub the arms skin of the Lung meridians as the picture showed up for 10 times; if there are pain points or sensitive points in the local multi-massage, pay more attention to massage.

*Rub hands again, circled massage around the navel for 60 times.