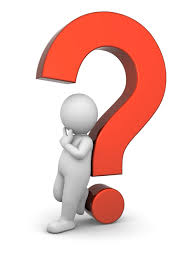 How many times treatment you need to cure the disease?
Almost every my patient ask me this question "how many times treatment I need?" Let's answer three questions first then you may figure out the question by yourself.
How long time you got this health issue? ( mostly the answer is for years)
How's your health situation? ( very good? Good? So so? Bad?)
Do you plan to change a little bit your life style according my recommendation? ( Well, this is a big problem.)
You may feel weird why I ask these question but they are really important during the Acupuncture treatment.
Let's talk the first question. This question also related to the opponent that people think the Acupuncture is a slow recovery process. If you sprain your ankle for one day, one or two time treatment is enough for you( I have to say if you are in a good healty) . If you got back hurt for 3 years, and expected 1or 2 times treatment can help you, I only can say the Acupuncture is not work in this way.
For example, there are two patients all got the heel pain. One is a girl 11 years old ,but got heel pain for 3 years, tried everthing but none one worked. Her doctor said it is not curable. We did 20 times treatments make the heel all good.
One girl 13 years old, got heel pain 5 days, we did 1 treatment and everything is good.
Did you see the different?( continue… )