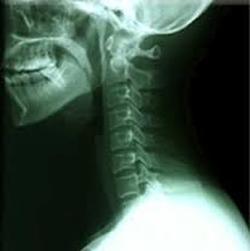 It is without a doubt that modern technology can improve and impact of our life style. These modern technology devices can also cause potential issue to impact our health. How long have you been sitting in front of computer during weekdays in office? How long have you been facing down to watch phone today without rest? I.T. professional, kids, students and many of us probably answer the above two questions - oh yeah, long hours. These two are very common examples of causing neck issue / pain.
Neck issues not only cause the problem like neck pain, but also create more other related problems (chain-reactions).
Please see below to see how serious the problem is…

Level 1: neck feels pain, stiffness or uncomfortable.
Level 2: neck, shoulders, back pain happened, you may feel stiffness, and facial dusty.
Level 3: signs of fatigue, weak immune system, allergies, dark spots or pigmentation on face.
Level 4: uncomforted arm or shoulder, feels pain, numbness.
Level 5: facial dusty, uneven skin tone, sagging skin and does not match the actual age, sleep issue.
Level 6: frequently stiff neck happened after wake up, finger tip or arm feel numbness or burning.
Level 7: walking unbalanced, can not walking straight or writing instability.
Level 8: walking with instability step.
Level 9: urinary, bowl movement, sexual function has been involved.
Level 10: cannot get out of bed.